Posted on: Wed, 6 Nov 2019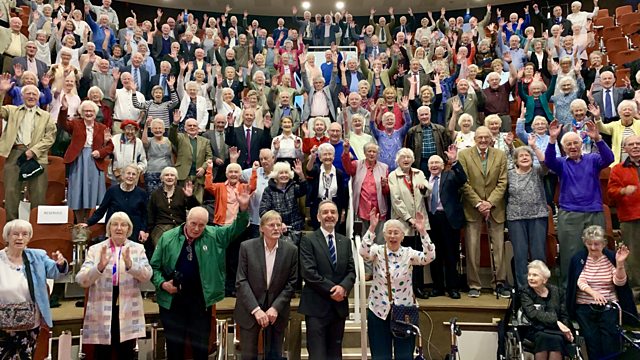 On Saturday 7 September 2019, almost 300 members of the Lothian Birth Cohorts reunited in the Royal College of Physicians of Edinburgh to celebrate 20 years of continuous research into healthy ageing.
The 2019 reunion took place twenty years to the day after the first Lothian Birth Cohort 1921 participant was tested on 7 September 1999.
By the 20th anniversary meeting, the Lothian Birth Cohorts' data had produced 512 peer-reviewed scientific journal articles.
The 2019 gathering celebrated the participants' commitment and dedication to science with contributions from the lead scientists – including the Lothian Birth Cohorts' Director, Professor Ian Deary, and his collaborators. Professor Deary said: "The reunion was a thank you for the cohorts' 20 years of faithful contributions, and an opportunity to share our most recent findings. The contribution of the group is invaluable in advancing our understanding of how the brain and thinking skills age, and healthy ageing more generally. I and the team are grateful to, and humbled by, the participants for their generosity and enthusiasm for the project."
Download the reunion brochure to read about the project, its history and findings.
Listen to a BBC Brainwaves podcast with Pennie Latin in conversation with the project director Ian Deary, researcher Alison Pattie, and three of our Lothian Birth Cohorts participants, Ian, Margaret and Meryn.